Taste of Albania: Mountains, Coastline and Hospitality
June 4th to June 15th
Ride Coordinator: Kate Gordon
Report by: Marita Moberg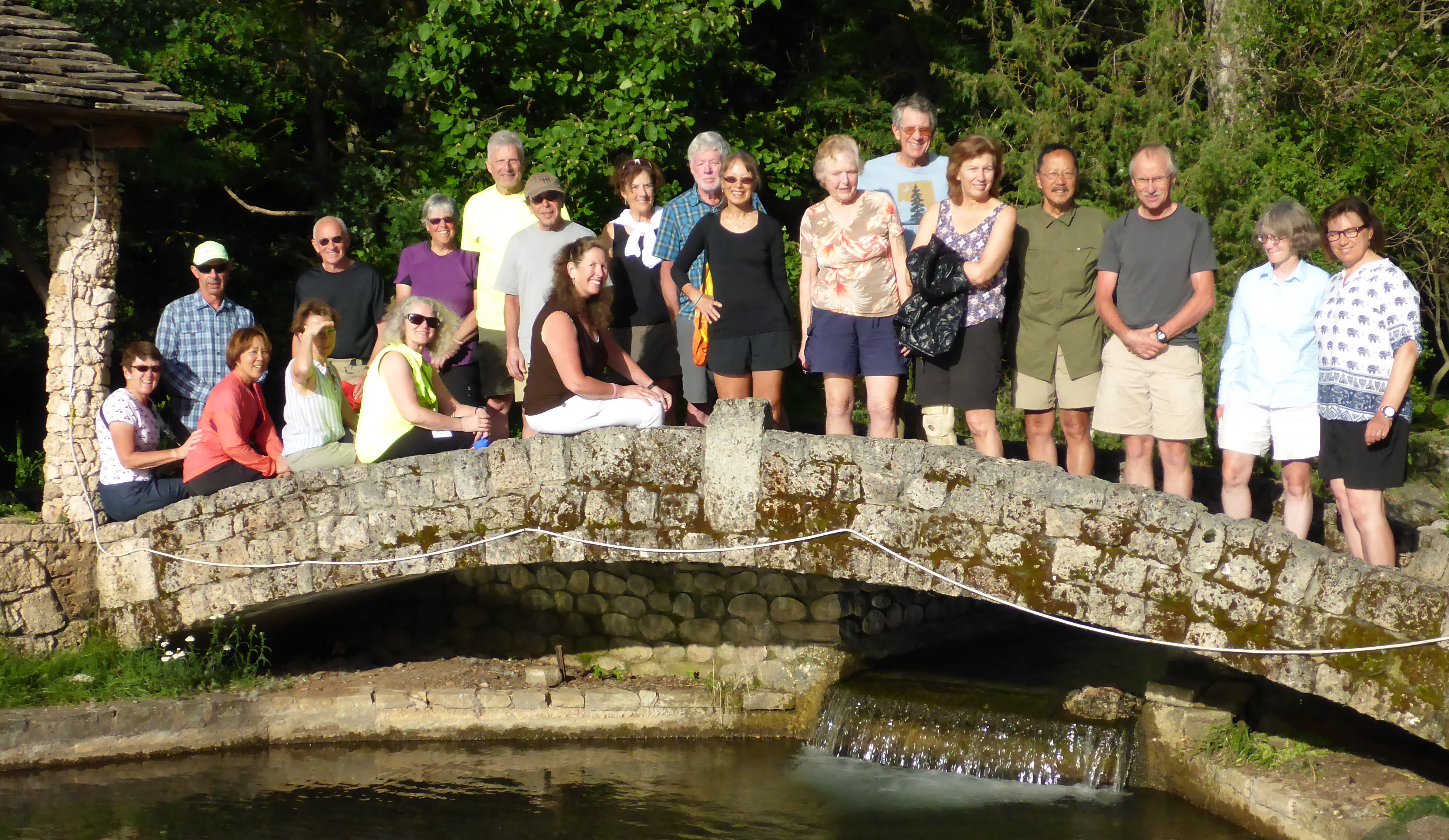 Twenty cyclists from the US and Canada arrive in Tirana to experience BAC's first ride in Albania. We spend the first day exploring Tirana, the vibrant capital of Albania, touring the city, the History museum, city parks and the underground bunkers. Albania is 70% mountainous with spectacular scenery and an abundance of water.
Our first cycling day we are transported to beautiful Lake Ohrid, one of Europes oldest and deepest lakes surrounded by mountains. We ride along the shore on smooth paved roads to arrive at our lovely lakeside hotel and then continue over the border to Macedonia to visit the 800 year old monastery of St Naan which was donated to Macedonia by Albania.
The next day we get some climbing in and ride into Korce the "Paris of Albania" where we have a guided cultural tour of the town.
Day 4 we head for the beautiful Gramoz Mountain (climb) and several more climbs before arriving in our remote Guesthouse farm stay where they catch our fish right out of the pond for dinner.
The following day we cycle along the wild and beautiful Vjosa river and along the border between Albania and Greece with a long descent and staying at another guesthouse where we visit a thermal spring and relax in the waters.
Day 6 we cycle to the World Heritage UNESCO site of Gjirokaster, a city of 10,000 steps (and shops) where we visit a historical traditional Albanian home.
Next we head to the southwestern tip of Albania and the seaside town of Sarande. On the way we stop at the World Heritage site of Butrint which has one of Albania's most important archaeological treasures.
Our next to last day we cycle along the Albanian riviera heading north to Himare where we get a rest day and swim in the clear blue waters of the Ionian sea. This is a challenging day but always with breathtaking views of the coast and mountain scenery.
Our last day we cycle to Vlore, a climb with spectacular views and one of our most ambitious climbing days. We rest up in Vlore where we celebrate completing this tour.
Why should you go to Albania? First, it is a beautiful country with spectacular scenery, with mostly paved roads and sparse traffic away from towns. Second, the food is delicious, salads, vegetables and fresh fish, a blend of mediterraean and western. This ride was an excellent experience and efficiently and enthusiastically led and directed by Kate Gordon. Happy Hours were fun and entertaining! This ride was expertly guided and supported by Cycle Albania.